Presented by
Fastlane to Paradise, Doug Jamieson's new musical theatre work, premiered on October 31, 2019, at the Capitol Theatre in Nelson, BC Canada. Thanks to grants from the BC Arts Council and the Columbia Kootenay Cultural Alliance, the writing of Fastlane to Paradise was finished, demos were recorded, and the show was workshopped. Directors of the Kootenay Musical Theatre Society worked hard to raise the final funds needed to bring this exciting show to the stage.
Principal Performers:
Stelio Calagias as Morris Phist
Michael Calladine as Edward Darnell
Lindsay Clague as Gretchen Wilder
Bessie Wapp as Peg Kofferdam and Wally & Ethel Darnell
Aryn Sheriff as Michaela 

Archer
Chorus:
Shawna Cummings

Gavin Deane

Amie Fries

Bryce Harrison

Emily Jamieson

Angela Lacroix

Vaughn Preninger

Marot Sammartino

Cindy Spratt

Alethia Stafford
Band:
Stephen Brockley                              Drums

 

Jesse Lee                                             Bass

Darren Mahe                                      Guitar

Michael Perkins                                 Trumpet

David Restivo                                     Piano

Clinton Swanson                               Flute & Saxophone
Production Team:
Stage Director:                                   Avi Phillips

Music Director:                                  Doug Jamieson

Choreographer:                                  Stelio Calagias

Set & Graphics Designer:                  Murray Kimber

Lighting Designer:                              Dave Ingraham

Stage Manager:

                                  Janet Cook

Producer:                                             Richard Rowberry

Assistant Music Director:                Mike Perkins

Communications Director:               Eden DuPont

Costume Designer:                             Leona LeBel

Make-Up:                                             Sherry Perry
This 4-1/2 minute promo was created before the premiere of Fastlane to Paradise:
This following Synopsis also was posted before the premiere. Illustrations are by Set Designer Murray Kimber, from his work The Highwayman. Murray also designed the poster and graphics.  Visit www.murraykimber.com to see more of his work.
Various singers perform on the following demos: Noémi Kiss, Emma Chart, Shadell Permanand, Eva McKimm, Doug Jamieson and Marshall Warkentin.
Synopsis – Act 1
Morris Phist, aka the Devil, slides down the side of a gigantic clock. He gives the pendulum a swing and explains that – for him – music does not require melody or lyrics; a tick and a tock are sufficient. In Time Passing, Phist tells us he adores the inexorable passage of time, because it provides him with countless opportunities to capture souls!
Dancers mechanically present Phist's vision of the futility of life. Michaela Archer, a paramedic and part-time guardian angel, watches briefly; with an ironic smile, she shakes her head and exits.
Phist invites the audience to visit his rock club, The Devil's Club, to witness the tragedy of Edward Darnell, his next client.
---
Outside the Devil's Club, the company performs Out of Here, during which Edward busks a song called Knife-Edge about always living a hair's breadth away from death.
An ambulance arrives and Michaela and her team take a stretcher into the Club.
Gretchen Wilder, an attractive journalist, is on assignment, at the Devil's Club, to review Fastlane, a band she finds crude and untalented. Gretchen and Edward are taken aback when Michaela's team brings out the stretcher. On it is a girl who overdosed. The ambulance departs and Edward resumes busking his song. Gretchen tells him she likes it and reluctantly goes into the Club and do her review. Edward sings the last two lines of his song:
A split second overdue or a heartbeat in advance
And you'll be kicking up your heels to join the Devil's dance.
Edward packs up his guitar and follows Gretchen into the Club.
---
Inside the Club, it is loud! The place is scary and there are some nasty-looking people circulating around the room. Freddie Hyde, lead singer of Fastlane, is a shadow of his former self. He tries to perform Let's Go Down to Hell Now Baby, but messes up badly. Peg, Freddie's backup singer and girlfriend, tries to help him with the words, but to no avail.:
Morris Phist, Freddie's manager, is fed up with his client. There are few things sacred to Phist, but the market is a little piece of heaven even the Devil understands, and Phist cannot abide what Freddie is doing to the Fastlane brand. Before Freddie leaves the stage, Phist places a curse upon Freddie, imparting self-destructive thoughts into poor Freddie's brain. Phist resolves to replace Freddie as soon as possible. He circulates around the room, searching for his next client.  Edward enters and Phist knows he has found the one he wants.
Edward sets his guitar down and hesitantly moves toward Gretchen's table. Before he gets there, though, she starts an animated conversation with a male visitor. Edward returns to his table to wait for a better opportunity, but finds that a couple of drunks have taken his guitar. He gets in a fight to get it back. Meanwhile, Gretchen has heard enough of the band. She leaves to go outside and listen to the busker, not realizing that Edward has come inside looking for her.
The bouncer takes the side of the drunks and shows Edward the door. Phist wants to get to work on Edward right away. He closes the Club and sends everyone away.
---
Edward goes to the Strickland Bridge. He sits on a railing and sings None of the Above.:
Edward wanders off the bridge as Peg and Freddie arrive amidst a shouting match. When Peg tries to help the stumbling singer, he pushes her away and hurls abuse. She goes to get help.
Freddie climbs onto the railing of the bridge, holding his aching head. He is about to leap to his death, but stumbles backwards onto the bridge. Phist arrives and again imparts a subliminal command to Freddie. Freddie climbs back onto the railing. Edward returns and realizes that Freddie is about to leap. Before he can intervene, Phist tells him to save his breath and freezes Freddie in mid-lunge.
Phist gets right to work on Edward. First, he calls up a vision of Bob Guttman, Edward's boss,  who boasts about his plans to 'trim the fat' and fire Edward.
Next Phist presents Edward's parents. Perched upon Ethel Darnell's, lap, like a ventriloquist's dummy, is Edward's late father, Wally, now a skeleton in a fedora. They rant about Edward being Such a Disappointment.
Phist offers Edward the Deal of a Lifetime! In exchange for his soul, he can take over Freddie's life, and become a rock star and an instant celebrity. Edward turns down the Deal. Then Phist adds a 15-minute soul-back guarantee. When Edward asks for an escape clause, Phist tells him that the day he, Morris Phist, sings with a country gospel band, the Deal is null and void. Edward still won't bite. Then, Phist slyly tells him journalists will be clamoring to interview him, including the one he just met outside the Club. Edward thinks of Gretchen, and agrees to try the Deal but just for 15 minutes!
Phist's team converges from out of a portal. They do an extreme makeover on Edward, at blazing speed, until he looks just like Freddie. Phist approves their work, snaps his fingers, and Freddie completes his leap. Edward is shocked, but Phist explains that there was nothing anyone could do to stop him.
Phist quickly diverts Edward and captures his attention with the appearance of a Mystical Electric Guitar. It rises majestically from out of a portal. "This is a Hell-Caster! It's got VOLTAGE!" he shouts.
Phist sings Two and a Half Billion Heartbeats and gets Edward to play some killer solos.
Edward quickly gets sucked into the power of the Hell-Caster. When the fifteen-minute soul-back guarantee is up, the intoxicated Edward throws all caution to the wind and takes the Deal. The fine print doesn't faze him. He now must answer only to the name 'Freddie' and keep the Deal secret or go straight to Hell! Edward sings the last verse, while Phist and his crew exit. After a brilliant cadenza, Edward collapses in a heap.
When Peg and Rick arrive, they help the disoriented Edward (now inhabiting Freddie's body) to find his way home.
---
Peg and Freddie drift farther and farther apart. One evening, as Peg watches Edward learning  – of all things! – a Chopin prelude on the piano. She wonders Who is This Stranger That I Love?

---
Later, Fastlane is rehearsing an intricate arrangement of Knife-Edge (only a portion will be used for the scene).

Phist is annoyed that Freddie invited a journalist to a rehearsal without first consulting him. Freddie is intransigent and the band continues to rehearse while Gretchen listens.
During the interview, Edward is evasive when Gretchen asks why details of his past are so contradictory. Then she suddenly remembers that she heard Knife-Edge played by a street musician outside the Devil's Club. Freddie is thunderstruck to learn that more than once she went back hoping to hear him. "Oh God! She fell for a busker!… Me!" he laments, stunned to realize that he didn't need to sell his soul to get to her.
---
Edward and Gretchen begin to fall in love. We see a series of wordless Vignettes. They meet for lunch; talk at a reception; walk down a street. We also see Gretchen interviewing Peg and Freddie rehearsing with his bass player.

Later, both Edward and Gretchen make simultaneous phone calls to respective friends. They tell them about their new romances. They end their concurrent calls, concurring that they must be in love.
Edward and Gretchen sing Like This (adapted from a poem by Rumi). They lie together. Fade to black.

Phist makes a cynical comment about the blossoming love affair and assures the audience that things will change… right after Intermission.
Synopsis – ACT 2
Edward writes a note and slips away from Gretchen's apartment. Soon, Gretchen wakes and reads the note. She sings Cloud Nine and Seventh Heaven and joyfully dances around her apartment.

Unexpectedly, Peg arrives to set the record straight about Freddie. Gretchen tries to postpone the discussion, but Peg hands her three disturbing photos of Freddie. Peg found them after Freddie moved out, and thought that Gretchen should see them.
As Peg leaves, Edward returns with a bag of groceries. He can't explain the photos, and, the more he tries, the more he obfuscates the situation. He denies that ever did such depraved things, yet admits that it is him in the photos. Gretchen tells him to get out.
---
Edward rehearses a melancholy jazz ballad called Slightly Fatal Bliss.

Phist tells him his fans won't like it because they want something upbeat.
---
The relationship with his manager has become strained. Edward repeatedly cancels shows and Phist threatens to find a new front man. Edward says he wants to tell Gretchen everything. Phist sings Secrets, warning Edward to keep his mouth shut or he will crash and burn.

Gretchen completes the song, wondering who Freddie really is. She sends two of his notes to a handwriting analyst.
Freddie continues to deteriorate. Phist goads him for his drunkenness and cajoles him to perform that night.
While he is getting ready, Phist resolves to end the Deal. He intercepts a message from Gretchen who now knows that Freddie's signatures don't match. Phist considers his move. He chuckles and rapidly edits the voicemail, making it appear that Gretchen is about to kill herself at the Stickland Bridge. He puts Plan "D" in action. When Freddie hears the edited message, he makes a Mad Dash to the Bridge:

---
At the bridge, Edward tries to push Gretchen out of the path of an erratically-driven vehicle, but is struck himself. Michaela and her paramedics take Edward away in the ambulance.
At the hospital, Phist makes some empty statements to the press. Edward is attached to monitors that flash and beep. As Phist leaves, he bumps into Michaela and smirks.
---
Michaela freezes time in Edward's room. The monitors and lights no longer beep and flash. Edward sits up, climbs out of bed, and experiences a nightmarish near-death experience. He is surrounded by Dust-Eaters, souls in limbo.

Phist informs Edward that he will join them soon. After Phist leaves, Michaela she tells Edward not to lose hope and to begin his recovery. He leaves and Michaela sings Scattered Grace:

Michaela dons a Stetson and exits the realm of the
Dust-Eaters
.
---
Activity resumes in the hospital room. Once again, nurses move and monitors beep and flash. Michaela gives Gretchen some encouragement, and then she asks Peg to sing at an event she is planning.
---
Phist arrives at work to see the sign being changed. 'Fastlane! Raise a Little Hell Dude!' is now 'Hop on the Fastlane to Paradise… Friend'. Phist is outraged to find that he no longer controls the company, due to a hostile takeover. The Fastlane band members now wear suits and impervious smiles and his office has been redecorated with items of questionable taste. Michaela invites Morris to hear Peg, now in full country regalia, sing the title track from the band's new CD.  The band launches into Fastlane to Paradise.

Phist hates the song and tries to get the band to do some of their past hits. He sings other tunes overtop, but soon gets drawn into the melody of the country tune. Phist performs the last line with a great gospel/blues style and everyone cheers. He basks in the glow for a split second, but snaps out of it. When Michaela thanks him for performing with the band, Phist is aghast to realize he has been duped and Edward has been freed from The Deal.
The band strikes up Happy Diabolic Trails,  as a large hand basket is wheeled in.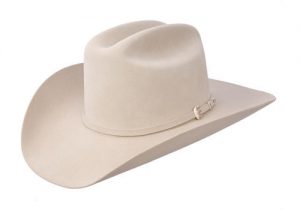 Phist reluctantly climbs into the hand basket and leaves in a huff and a puff of smoke, a sulfurous explosion! The band members congratulate each other for a great performance, toss their cowboy hats into a prop trunk, and exit.
---
Later, Edward and Gretchen are walking on the Stickland Bridge. Edward is hobbling with a crutch and one leg in a cast. They greet Michaela and Peg who walk arm-in-arm. Gretchen learns that 'Freddie' was just his stage name. She is worried about Edward being able to play again. He tells her that crutches should never hold you back and sings Stay Alive. Edward does an energetic, athletic dance, spinning on his crutch. Gretchen, Michaela and Peg join in.

Phist advises the audience that he's returned to a profession where he wrote many of the details. He meets an earnest young man articling at his firm, to whom Phist is about to offer the Deal of a Lifetime.
Edward, Gretchen, Phist, Michaela, and Peg sing Life Can Go On.

Fin
Copyright Doug Jamieson © 2018